Click here for our current events calendar
"Jewish Music, East and West" is our educational music and culture series dating back to 2002. These programs have been enormously successful, drawing large crowds of community and university audiences. Past performances have included: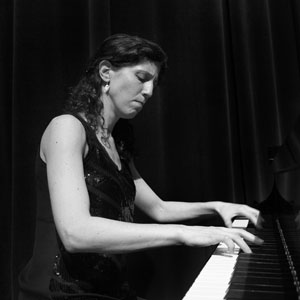 The Melton Center and the School of Music welcomed cellist Amir Eldan and pianist Yael Manor to Ohio State's Weigel Hall for a concert called "New Jewish Classical Music Traditions." Eldan and Manor introduced the audience to modern Jewish and Israeli classical composers, interleaving explanations of their background and motivations between stunning performances of pieces by the composers. Many of the pieces pioneer unique uses of the instruments as well as musical virtuosity.
Beyond the Pale, the eclectic klezmer sectet from Toronto, performed at the beautiful Lincoln Theatre. Their concert included Klezmer, Balkan, and Romanian styles with an eclectic range of North American influences, which delighted the audience. The conert was co-sponsored with City Music, the Columbus Foundation, the Ohio Arts Council, Target, Holiday Inns, and the Greater Columbus Arts Council.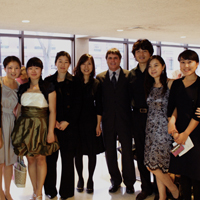 Hands Across Asia--Far East Meets the Middle East
This amazing event featured the Graduate Piano Literature Class at Ohio State's School of Music, taught by our own Professor Steven Glaser. The class is made up entirely of Asian piano performers, who all played pieces by 20th century Israeli classical composers. Among the features of this event was a kosher Chinese light dinner served after the concert.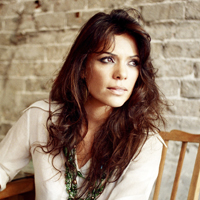 The Israeli singer Yasmin Levy graced the stage, singing Ladino songs before a full house at the historic Lincoln Theater. Ms. Levy has embraced Ladino melodies and prayers which are part of a Sephardic heritage that goes back over 500 years. In her performance, she incorporated the more modern sounds of Andalusian Flamenco and Turkish rhythmns into Judeo-Spanish songs. She shared some history and background about the Ladino language, which was primarily spoken among the Sephardic Jews. The event was co-sponsored by CAPA, the Morris and Frannie Skilken Family Foundation, and the Congregation Tifereth Israel.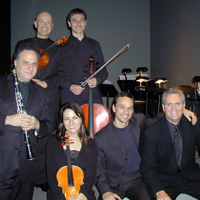 The Melton Center screened the classic 1920 German silent film The Golem: How He Came into the World accompanied by a live performance of Better Olivero's hauting score by famed virtuoso klezmer clarinetist David Krakauer and Columbus' own Carpe Diem String Quartet. The screening and concert filled the Wexner Center for the Arts' film theater and proved an especially exciting introduction to the rest of the Jewish Music series. This type of cultural event normally takes place only in large cities, such as New York, Los Angeles and Tel-Aviv. The event was co-sponsored by the Wexner Center for the Arts Endowment of the Columbus Jewish Foundation.