May 2, 2019
GALRON-GOLDSCHLÄGER AWARDED MENA FULBRIGHT AWARD
Image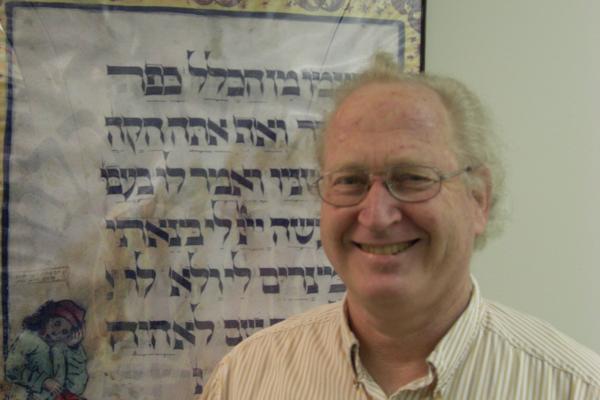 Description
Joseph Galron-Goldschläger, associate professor of University Libraries, is the recipient of the prestigious 2019 Middle East and North Africa Fulbright Award to Israel.
Galron-Goldschläger will be in Israel from September to December 2019 to continue his "Modern Hebrew Literature: A Bio-Bibliographic Lexicon" project which began 15 years ago. While in Israel, he will utilize the library and historical resources at Ben Gurion University in the Negev, the National Library of Israel in Jerusalem and the Gnazim Institute in Tel Aviv.
While in Israel, he will be researching and exploring Hebrew authors from the 19th century and over 10,000 letters and documents to and from Hebrew writers of the 1960s collected by Getzel Kressel. Galron-Goldschläger will add this material to his Modern Hebrew Literature Lexicon.
Galron-Goldschläger's areas of expertise include Jewish studies, Germanic languages and literatures and Yiddish. He also manages the library collections of Hebraica and Jewish studies and German language and literature.
The Fulbright Scholar Program is administered by the Council for International Exchange of Scholars and is sponsored by the Bureau of Educational and Cultural Affairs of the U.S. Department of State.
---