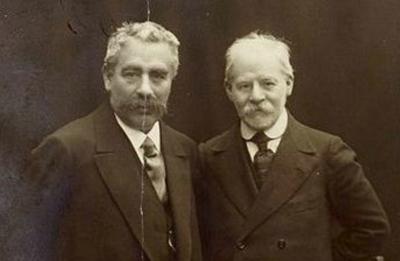 Yiddish contributes to Ohio State's academic excellence as a flagship research institution that is committed to teaching its students about global citizenship, minorities, migration, and diversity.
Yiddish offers a unique perspective into these issues. However, in part because of overall budgetary retrenchment in the Humanities as a result of the Covid pandemic, the future of Yiddish language and culture courses is at stake. 
While Ohio State has traditionally had one of the strongest Yiddish programs in the country with two tenured professors, we now, because of budget cuts to the university, have just one dedicated Yiddish faculty person in a visiting position. 
Visiting Professor of Yiddish studies Sonia Gollance reminds us of the importance of Yiddish to the humanities: "Between the Middle Ages and the mid-twentieth century, it was the most widely-spoken Jewish language, which means that important conversations about gender, class, diversity, citizenship, migration, nationalism, and responses to genocide took place in Yiddish. Yiddish literature about the Holocaust takes place in a larger context of Jewish history that is not limited to the period of 1933-45.
"It would be virtually impossible to study Jewish history without engaging with Yiddish. At the same time, Yiddish also contributes to many other fields, including Migration Studies, European history, Germanic linguistics, labor history, global modernism, and folklore. At a time when Yiddish is a visible presence in popular culture, such as in the Seth Rogen film An American Pickle and the Netflix miniseries Unorthodox, a Yiddish presence on campus gives members of the OSU community different ways of engaging with this culture."
We are hoping to transform our one visiting position to a full-time tenure position in Yiddish studies, and so are requesting that YOU, our community supporters, come to our aid in pursuing this goal.
For more information contact Rick Harrison, harrison.736@osu.edu (614) 688-1385.
---