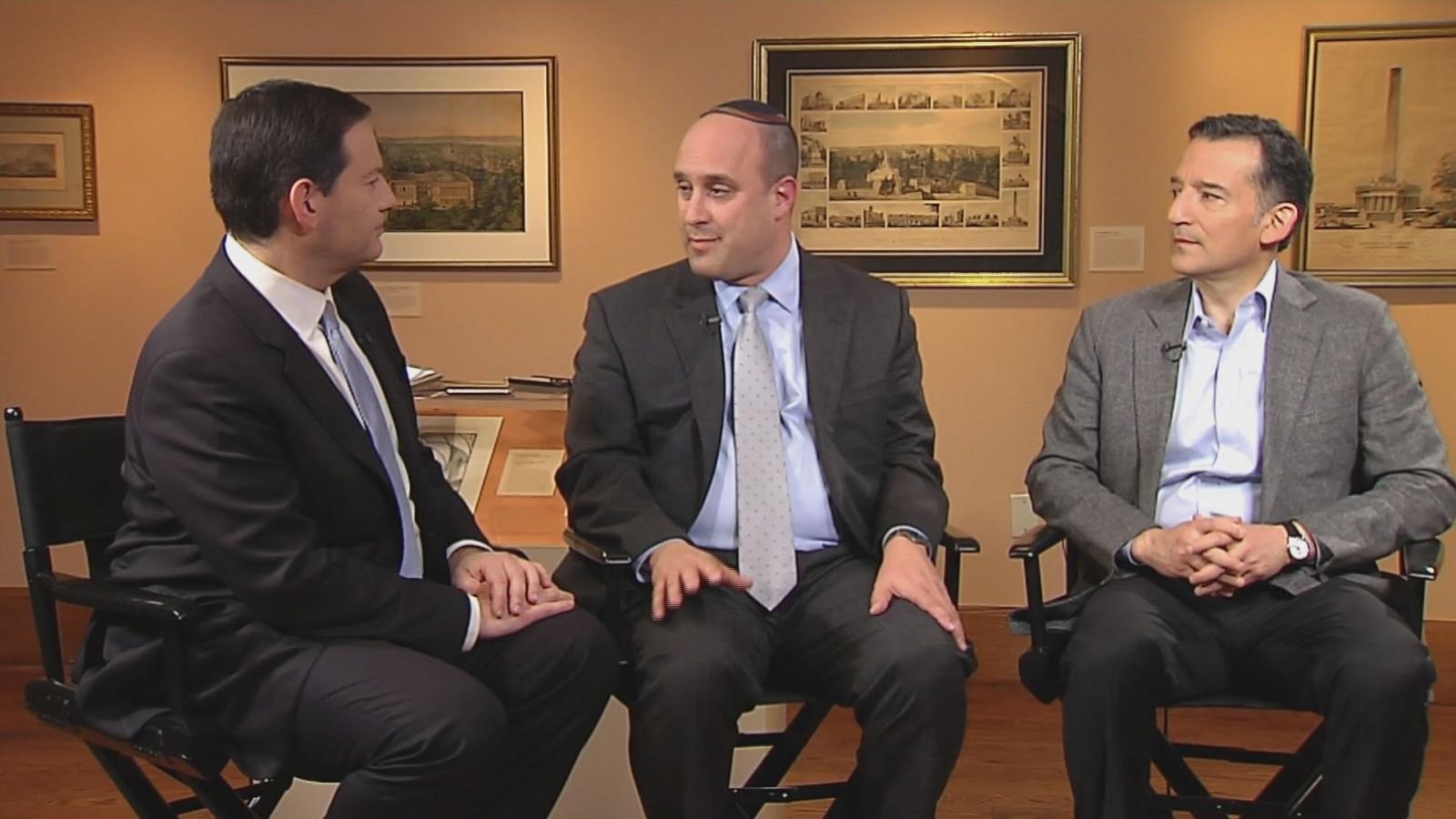 Photo: Alum Rabbi Adam Raskin and Rabbi David Wolpe are interviewed on MSNBC.
Undergraduates completing a degree in Hebrew and Jewish studies have many exciting career opportunities open to them. They are, of course, prepared for any position for which a bachelor's degree in the Humanities is the qualification needed. Hebrew and Jewish Studies Majors are also well prepared to apply for graduate studies in fields such as law, education, business, and communal work, as well as prime candidates for rabbinical or cantorial school, theological studies, and advanced levels of Jewish studies.
There are also a large number of well-paying jobs within the Jewish community for which an undergraduate Hebrew and Jewish Studies degree is excellent preparation. These include Jewish community centers, federations, national and international Jewish organizations, Israel support organizations, Jewish education (including day and supplementary school), Jewish day and overnight camps, synagogue administration, youth group advising, and work with the elderly, to name a few. The demand for motivated employees is very high, and our former students have made successful careers in many of these fields.