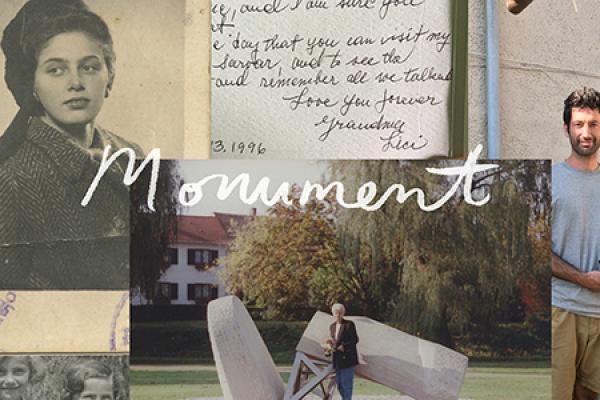 October 10, 2023
6:30PM - 8:30PM
Ohio State campus, Sullivant Hall, Room 220, 1813 N High St Columbus, OH 43210
Add to Calendar
2023-10-10 17:30:00
2023-10-10 19:30:00
Monument
Filmmaker Michael Turner (The Way We Talk) documents his first visit to a Holocaust memorial created by his grandmother Lici, a Hungarian Jew whose parents and sister were killed in Auschwitz. The resulting personal documentary is a powerful and poetic story of two relatives meeting through time and space to carry their family memory forward. Mr. Turner will take questions at the end of the film.  Due to other programs on campus, plan to arrive early. Convenient parking next to Sullivant Hall in the Ohio Union North or South parking garages, which are just north of 12th Ave. The film is free and open to the public. Supported by the Diane Cummins Community Education Fund    
Ohio State campus, Sullivant Hall, Room 220, 1813 N High St Columbus, OH 43210
OSU ASC Drupal 8
ascwebservices@osu.edu
America/New_York
public
Date Range
Add to Calendar
2023-10-10 18:30:00
2023-10-10 20:30:00
Monument
Filmmaker Michael Turner (The Way We Talk) documents his first visit to a Holocaust memorial created by his grandmother Lici, a Hungarian Jew whose parents and sister were killed in Auschwitz. The resulting personal documentary is a powerful and poetic story of two relatives meeting through time and space to carry their family memory forward. Mr. Turner will take questions at the end of the film.  Due to other programs on campus, plan to arrive early. Convenient parking next to Sullivant Hall in the Ohio Union North or South parking garages, which are just north of 12th Ave. The film is free and open to the public. Supported by the Diane Cummins Community Education Fund    
Ohio State campus, Sullivant Hall, Room 220, 1813 N High St Columbus, OH 43210
Melton Center for Jewish Studies
asc-meltoncenter@osu.edu
America/New_York
public
Filmmaker Michael Turner (The Way We Talk) documents his first visit to a Holocaust memorial created by his grandmother Lici, a Hungarian Jew whose parents and sister were killed in Auschwitz. The resulting personal documentary is a powerful and poetic story of two relatives meeting through time and space to carry their family memory forward.
Mr. Turner will take questions at the end of the film. 
Due to other programs on campus, plan to arrive early. Convenient parking next to Sullivant Hall in the Ohio Union North or South parking garages, which are just north of 12th Ave.
The film is free and open to the public.
Supported by the Diane Cummins Community Education Fund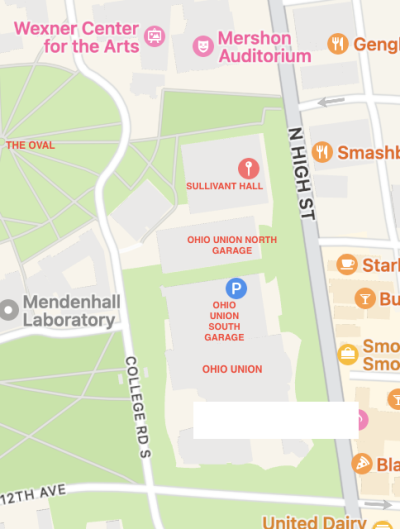 ---