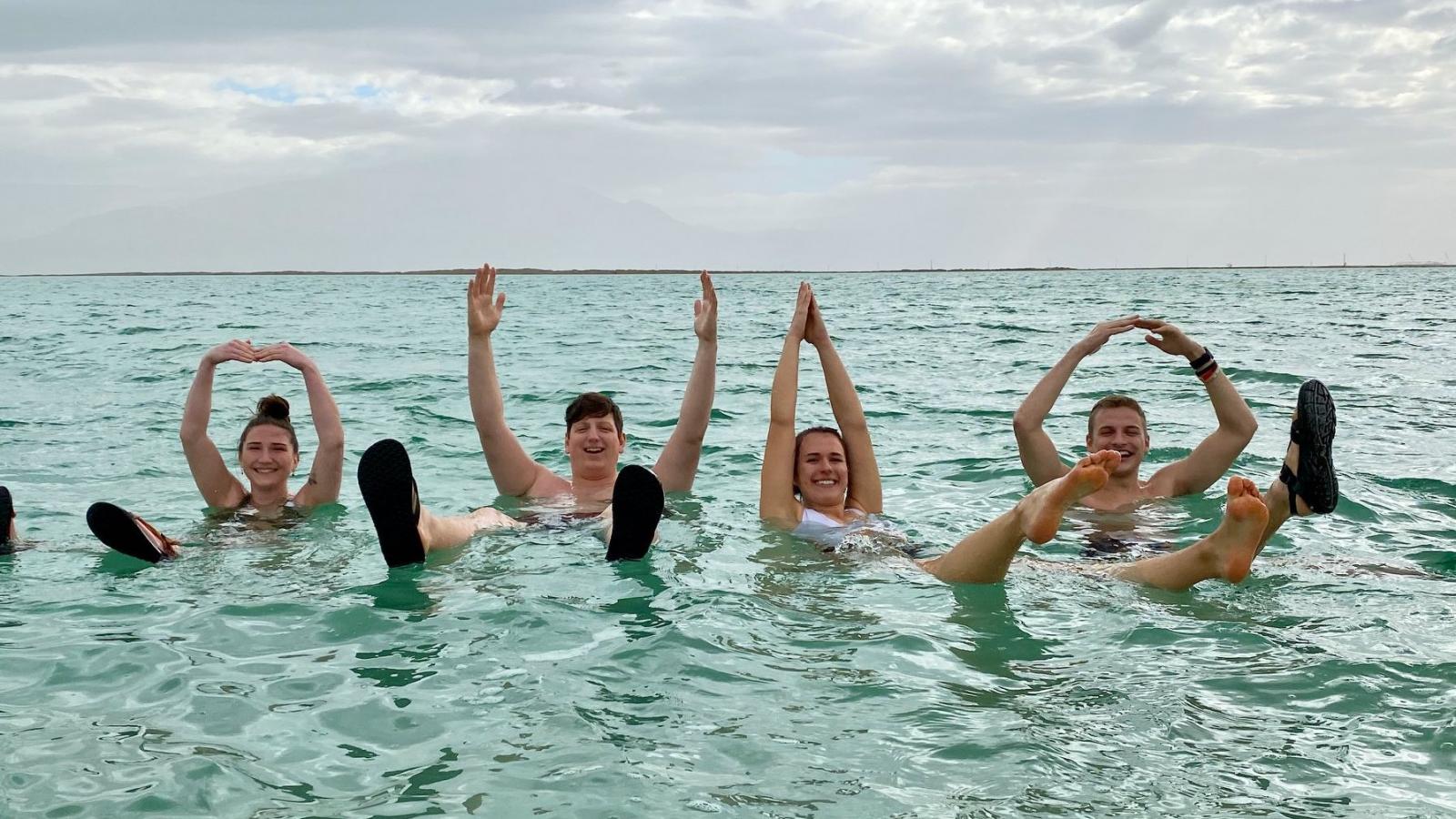 Body
The study of Judaism, Jewish civilization, and the Jewish people would not be complete without an overseas study experience. We highly encourage students to include overseas study as part of their course plan, whether it is to Israel, Europe, or other parts of the world.
The Ohio State University ranks as one of the nation's top 20 universities for the number of students studying abroad and its international student enrollment, according to the Institute of International Education. Ohio State offers more than 100 study abroad programs in over 40 different countries, and close to 20 percent of undergraduates have a study abroad experience before they graduate. With the assistance of Ohio State's Office of International Affairs, students have many options to customize their overseas study experience, including international exchange programs, individualized study abroad programs, independent research, and programs through third-party providers to name a few.
We also have partnerships with select universities in Israel through Ohio State's Israel Direct Enroll Programs provide students a well-rounded cultural and academic experience with advising from the Office of International Affairs in cooperation with students' advisors. Choose from four universities in Israel and take courses in a wide variety of subjects:
It is important that you read the documents below before you apply to any Ohio State sponsored education abroad program:
Conditions for Acceptance.pdf

Masa Israel - There are over 200 programs to choose from, and Masa Israel offers study abroad and financial aid in addition to what university programs offer. 
Scholarships and Financial Aid for Education Abroad
Melton Center scholarships:
Study Yiddish language or German language abroad. Preference is given to students who wish to study Yiddish.  The Melton Center for Jewish Studies offers generous scholarships for this program through the George and Emily Severinghaus Beck Scholarship Fund. DEADLINE: February 27, 2023
Other Scholarships: 
Tel Aviv University - TAU offers a variety of merit and needs-based scholarships to prospective students, including the Natalie Shaltiel Scholarship for study abroad at TAU. Contact Jenna Mucciarone at TAU for details and to find out how to apply.
The Melton Center for Jewish Studies offers travel grants as well as scholarships for study abroad. For more information about study abroad, contact us, or the Office of International Affairs.
Other Education Abroad Scholarships at Ohio State
External Funding