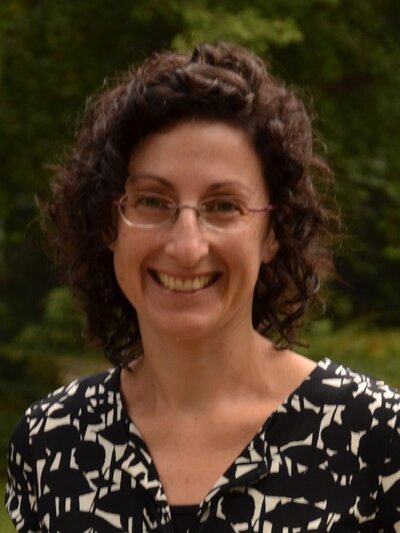 Naomi Brenner
Associate Professor
315 Hagerty Hall
1775 College Road,
Columbus, OH
43210
Areas of Expertise
Modern Hebrew Literature and Culture
Literary Multilingualism and Translation
Modern Yiddish Literature and Culture
Education
PhD in Comparative Literature, University of California, Berkeley
BA in History, Comparative Literature and Jewish Studies, University of Michigan
Naomi Brenner's research examines the intricate cultural, historical and ideological ties that link Jewish writing in different languages.  In the cases of Hebrew and Yiddish literatures, her areas of specialty, the emergence of modern and modernist literary texts at the end of the nineteenth century was accompanied by the construction of distinct national literary traditions.  Historically, Hebrew and Yiddish literatures have been studied separately for ideological rather than cultural reasons. Yet Jewish literary texts, whether written in Hebrew, Yiddish, Arabic, English or other languages, were constantly in contact with other languages and other literatures.  Her focus on literary contact incorporates elements from contact linguistics, translingualism and translation to facilitate analysis of both aesthetic and historical dynamics of modern culture.
The intersections of literary texts, language politics, and ideology come together in her book, Lingering Bilingualism: Between Modern Hebrew and Yiddish Literatures (forthcoming 2015, Syracuse University Press).  This book examines early twentieth century transformations of Ashkenazi Jewish life and culture through the lens of Hebrew-Yiddish bilingualism.  Analyzing periodicals, poetry, prose and translations, the book's chapters examine instances when bilingual texts, writer and editors resisted ideological pressures to create of monolingual, self-sufficient and national literatures.  As they attempted to sustain Hebrew-Yiddish bilingualism in a variety of ways, these culture brokers offered alternative visions for Jewish culture that rejected the inevitability of a single national literary language and created space for multiple languages and multiple voices within Jewish-language literature.
At OSU, she teaches a variety of undergraduate and graduate courses in NELC, Jewish Studies and Comparative Studies.  Recent courses include Israeli Film and Society; Hebrew and the Media; Women in the Bible and Beyond; Introduction to Jewish Texts, Culture and Practice; Literature and Society; and Theorizing Literature.
Selected Publications
Lingering Bilingualism: Modern Hebrew and Yiddish Literatures in Contact (Syracuse University Press, 2015).
"Milgroym, Rimon and Interwar Jewish Bilingualism." Journal of Jewish Identities 7:1 (2014): 23-48.
"Gendering Hebrew Modernism: Rahel Bluvstein and Avraham Shlonsky on the Pages of Musaf Davar." Jewish Quarterly Review 101:3 (2011): 383-405.
"Slippery Selves: The Minimalist Poetics of Rachel Bluvstein and Anna Margolin."  Nashim: A Journal of Jewish Women's Studies and Gender 19 (2010): 100-133.
"A Multilingual Modernist: Avraham Shlonsky Between Hebrew and Yiddish."  Comparative Literature 61:4 (2009): 367-387.
"Itzik in Israel: Itzik Manger's Yiddish in Hebrew Translation." Prooftexts 28:1 (2008): 53-84.
Professor Brenner is also Director of Ohio State's Hebrew language program.